INSPIRE. VISUALIZE. CREATE.
We deliver spot lightning works that bring revolution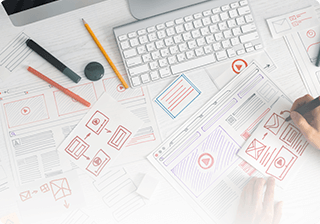 Design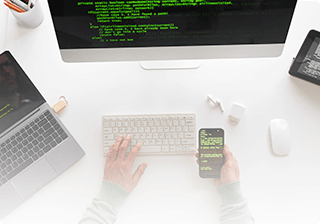 Development
DISCOVER OUR PROCESS
How We Proceed Uniquely for Your Success

EXPLORATION
Our specialists examine and clarify requirements, provide the estimation.

PLAN
We create a blueprint, including the detailed plan along with a timeline and required details in the project planner.

DRAWING
Our design experts create mockups to show the final output for approval and then initiate the process.

CODE
After approval, our professionals start development, eliminating the risks, and generating error-free coding to deliver flawless results.

TEST
Moving to the final product development stage, we test on multiple platforms, search engines, and devices while improving the processes and rectifying the shortcomings.

DEBUT
Finally, we launch the product after passing all the required authorization processes, linking to the domain, and finessing the final assets like shipment and payment.
OUR PROFICIENCY
We love Bigcommerce & Shopify development


DIT Interactive is a BigCommerce partner. Grow your business with a BigCommerce-certified design and development team. With a unique solution, we will give end-to-end BigCommerce support.
BigCommerce EXPERTISE


DIT Interactive is a shopify official partner. Shopify is the most popular dropshipping platform in the eCommerce industry. Hire DIT Interactive's shopify design and development team for B2B and B2C solutions for your online store.
SHOPIFY EXPERTISE
HIRE OUR EXPERTS
Hire Our Dedicated Development Team
Looking for the right set of skilled hands that can complete your project and put it to the next level? Hire our dedicated team of professionals, with hands-on years of experience and well-equipped with the latest trends and updated technologies. Whether it's about BigCommerce storefront or building a Shopify eStore from scratch, our dedicated resources bring a lot to the table, helping you create revenue-generating products and services. A leading name in hiring services, Dit Interactive - a top-notch web development company, takes care of everything from design to development. Whether off-site or on-site, hire our team of dedicated resources that are professionally skilled.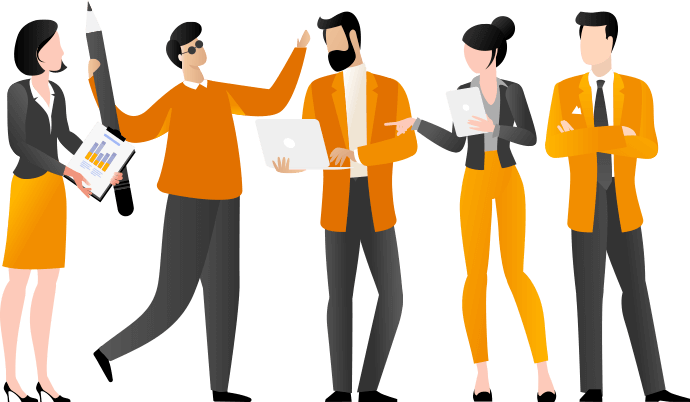 Time and Materials
The Time and Material pricing model is a novel concept that aids in the agile development process. This approach is limited to time and materials, with the client only paying for the time and resources utilised on the project. It is ideal for large and long-term projects since it is flexible, negotiable, and low risk for both sides.
Fixed Cost
Hiring a set team is extremely advantageous for established tasks and unique development requirements. It is particularly beneficial when the budget is limited and the goals are well-defined. It is specifically designed for small and medium-sized projects. Prior to the commencement of the project, the scope and timetable for the trouble-free delivery are established. The prices alter as the model changes.
Dedicated Team on-site
The onsite specialised staff works particularly to fill gaps in project demands at the customer location. If necessary, our specialised staff can make onsite visits/presence. Hiring a specialised crew makes it easy to constantly monitor and change services as needed. This specialised architecture protects project sensitive details while using the team for a variety of objectives.