SMOKEYQ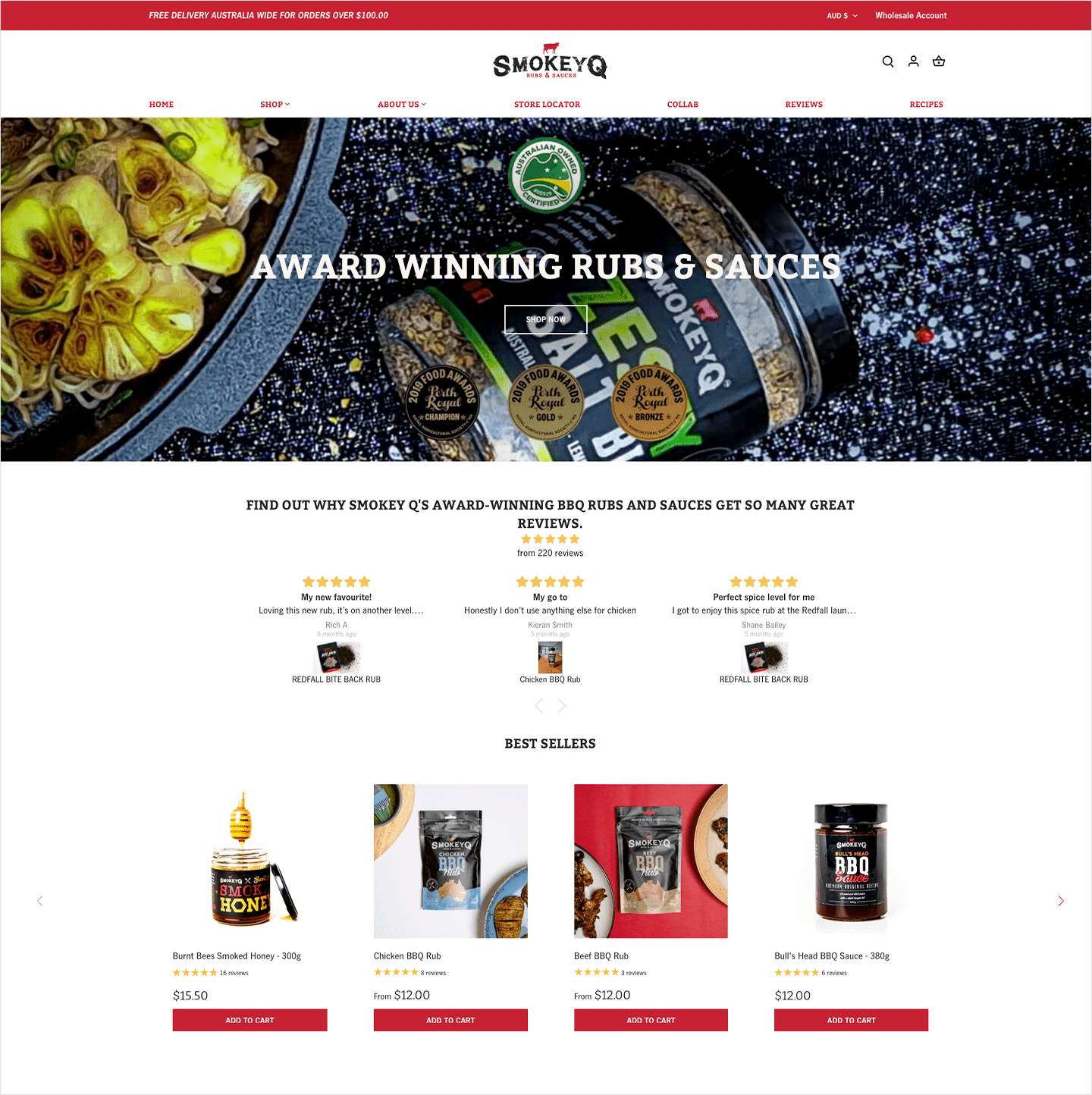 ABOUT CREATIVE SMOKEYQ
Our journey started with Chef Paul Lange's vision for top-quality Australian-made spice blends. We create exceptional products with bold flavors, expertly balancing sweet-hot and salty-savory profiles, setting us apart in the world of BBQ rubs and seasonings. Smokey Q's mission is to inspire the chef within and elevate your BBQ experiences.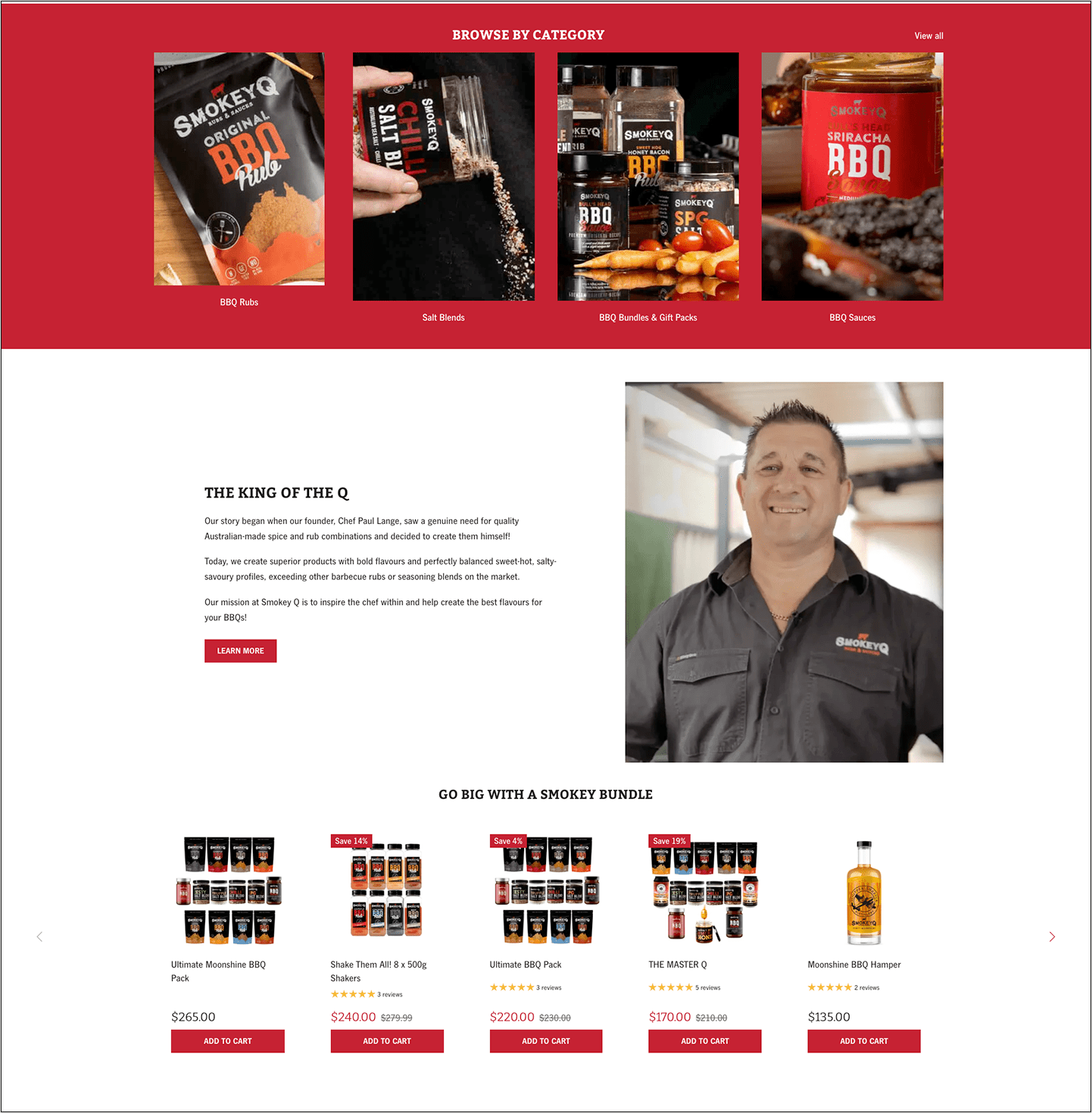 SMOKEYQ AND DIT PARTNERSHIP
We proudly partner with DIT, a Shopify partner company, to bring you our user-friendly website at https://www.smokeyq.com.au/. This collaboration ensures that you can easily access our exceptional products with the latest e-commerce technology.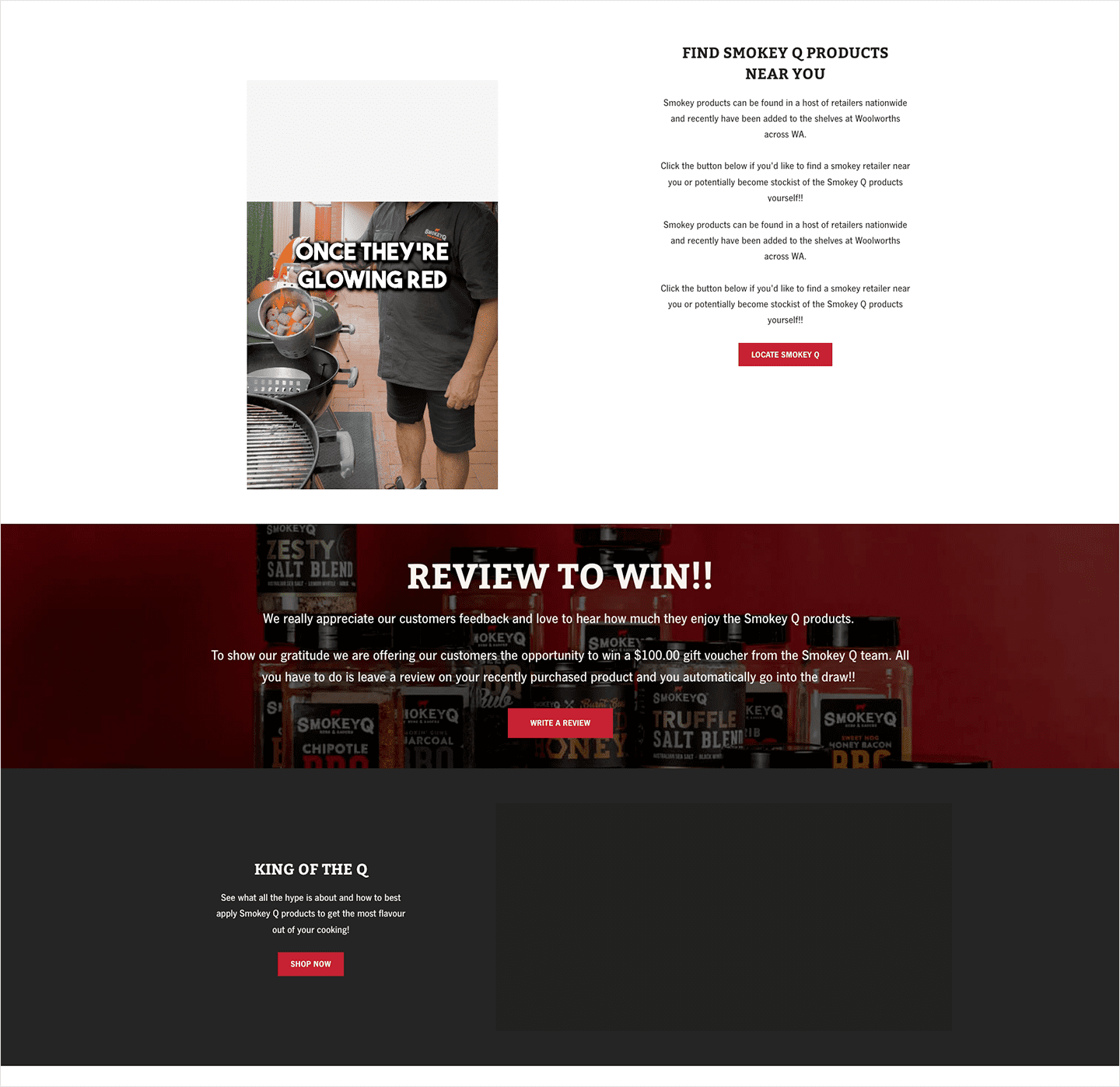 NEW CHALLENGES WITH SMOKEYQ
To enhance your Smokey Q experience, we're actively tackling various challenges. We're working on geolocation-based language and currency customization for a personalized touch. Subdomain integration is in progress to make site navigation more convenient, while site speed improvements ensure a fast and efficient website. Our aim is to expand our global reach with optimized shipping and market setup. Soon, you'll have the option to select your preferred currency for transactions, and we're also adding multilingual support to cater to a diverse customer base. These ongoing enhancements reflect our unwavering commitment to providing you with the best flavors and culinary journey. We sincerely thank you for your support in our mission.