SARTORO
ABOUT THE SARTORO
Sartoro was established in New York City by Andy Fine, Shannon Bender, and designer Kim Mesches in 2020. The online Shopify store – Sartoro was created to pursue a new frontier in custom fashion; one that embraces quality and craftsmanship with modest prices and a modern brand image. This online store is defined by its fusion of New York design, world-class craftsmanship, and comprehensive personalization. Inspiration drawn from contemporary culture is combined with an emphasis on tailoring and the use of modern technology to create a streamlined, luxurious and sophisticated online experience.
NEW CHALLENGES WITH DIT
Sartoro was facing the challenge of the personalized demands of its wide customer base and the evolving requirements of custom fit. With the changing demands and advancing technology, the site seems way old, out of date, with poor design and interface as well as unclear navigation and complex checkout. This led to poor performance of the site in both google index and sales graph. Also, Sartoro was looking to integrate new advanced features like a digital tailor to attract a new generation of buyers. It was looking for efficient Shopify certified designers and Shopify certified developers to take up this project. However, after intense research, it approached DIT INTERACTIVE – a Shopify Development Company.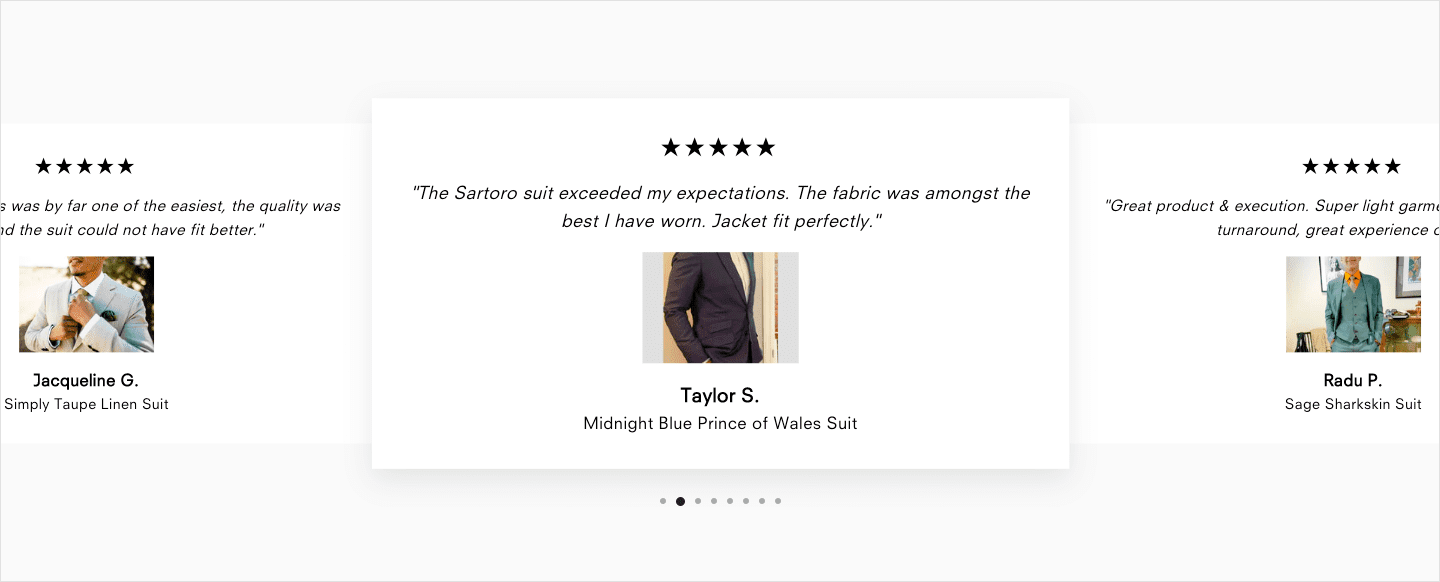 THE SOLUTION
A well-known Shopify Development Company – DIT INTERACTIVE assigned its team of Shopify certified designers and developers this special task of redesigning the website to attract the next-gen customers and upgrading the Shopify site with the latest features for taking the shopping experience of Sartoro to the next level. Starting from revamping the framework, to leveraging advanced Shopify development features to enhancing the overall navigation and checkout process, our Shopify team has taken care of not missing any data for SEO advantage. Our big-commerce designer team gave a fresh look with a simplistic touch and our Shopify developer team built a new user-friendly interface for the customers. The SEO-optimized website design, incorporating the latest features like the digital tailor, has boosted its sales to above 27%.