Rubaiyat Fashion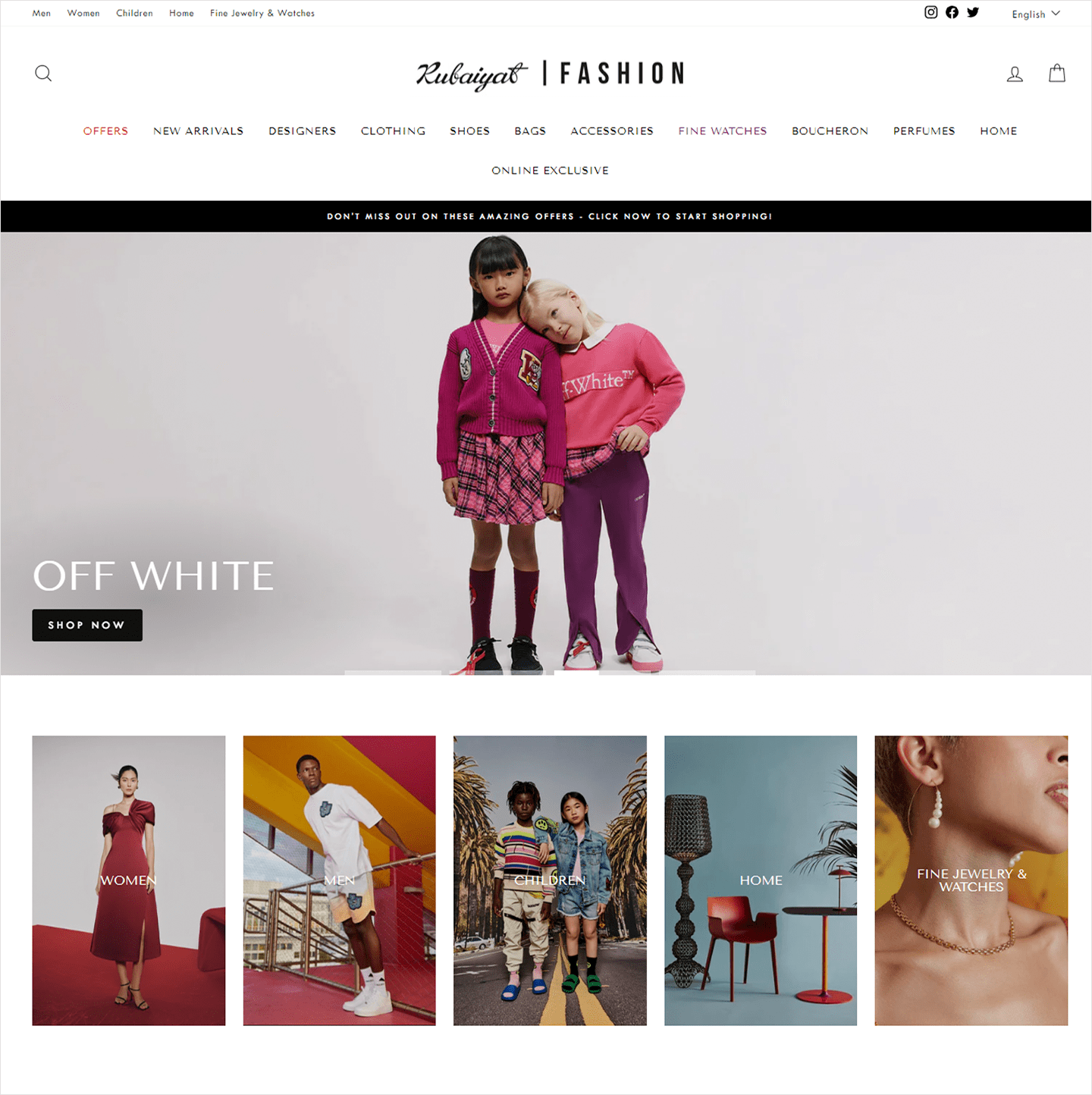 ABOUT CREATIVE Rubaiyat Fashion
For over four decades, Rubaiyat has maintained its position as a prominent leader in the world of international luxury fashion, home decor, and jewelry brands in Saudi Arabia. Founded in 1981 by Chairman Abdullah Binzagr and Madam Wafaa Abbar, the company has continuously evolved beyond its initial focus on luxury franchise and distribution. Today, Rubaiyat proudly represents more than 60 coveted international luxury brands, including prestigious names like Giorgio Armani, Off-White, and many more. These brands are showcased in Rubaiyat's exclusive department stores and boutiques, offering a diverse range of products for all.
Headquartered in Jeddah, our store stands out as a treasure trove of luxury fashion within Saudi Arabia. We take immense pride in being the epitome of designer fashion and modern luxury. Our mission is to cater to a younger, more contemporary customer base, providing them with an unparalleled shopping experience that encompasses the most renowned names in the world of fashion, perfumes, jewelry, and home accessories.
Rubaiyat Fashion AND DIT PARTNERSHIP
Rubaiyat Fashion is proud to be in partnership with DIT, a distinguished Shopify partner company, in the development and management of our e-commerce platform at https://www.rubaiyatfashion.com/. This collaboration has allowed us to seamlessly blend our legacy of luxury fashion with cutting-edge technology and e-commerce solutions.Through our partnership with DIT, we've been able to create a digital shopping experience that mirrors the opulence and exclusivity that our physical stores offer. Our online presence showcases our extensive collection of international luxury brands, making them accessible to a global audience. DIT's expertise in Shopify has enabled us to bring this vision to life and provide our customers with a seamless and secure online shopping experience.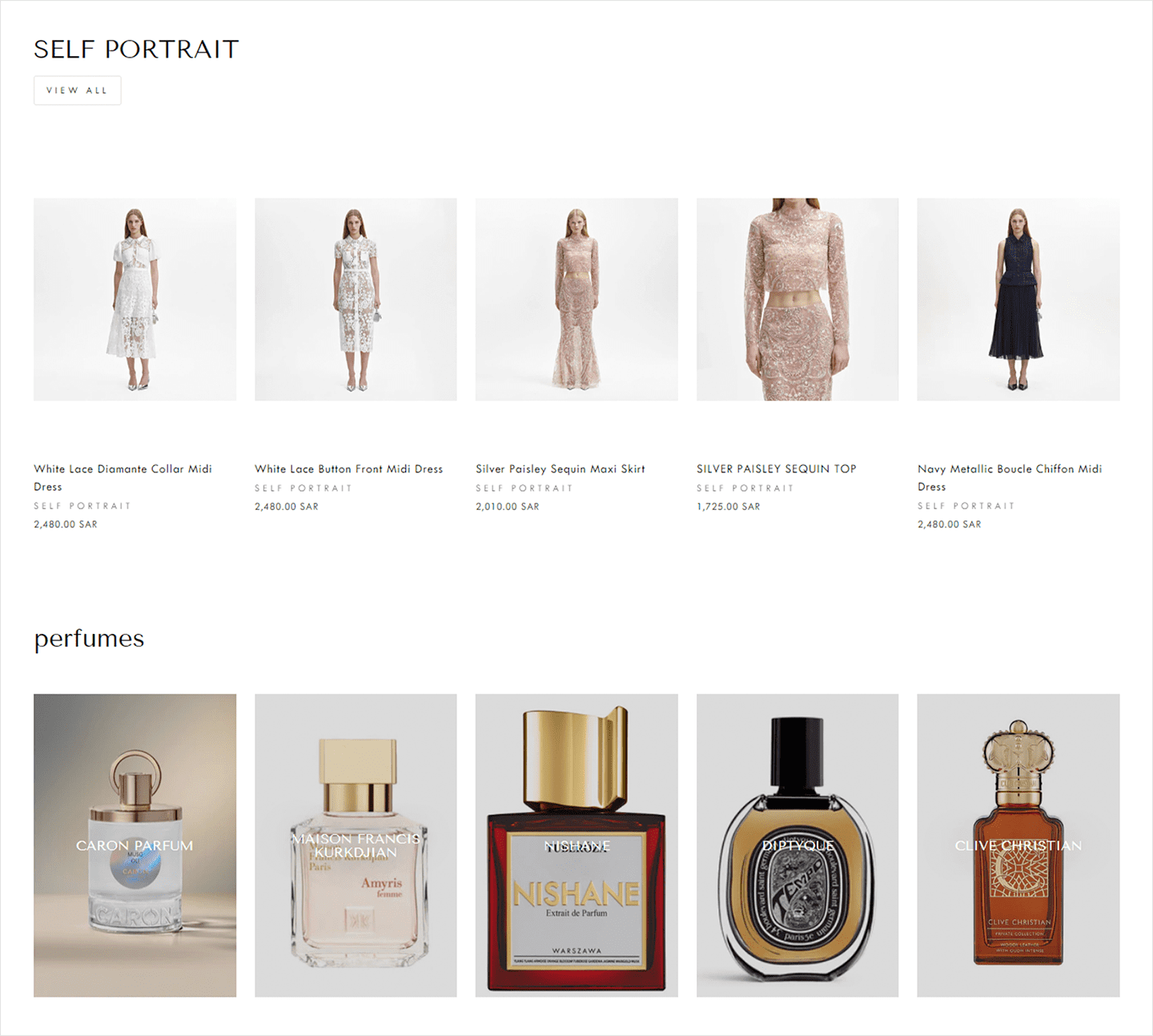 NEW CHALLENGES WITH Rubaiyat Fashion
Combination Discounts: Implementing combo discounts on our Shopify store is vital. It enhances customer value, fosters loyalty, and encourages larger purchases.
Como Loyalty Program Integration: We're prioritizing lasting customer relationships. Integrating Como's Loyalty Program on Shopify rewards loyal patrons, creating a sense of belonging.
OTP Login: We prioritize security and convenience. Enabling OTP login enhances account security and streamlines the process for a hassle-free, secure shopping experience.