PRVN Beauty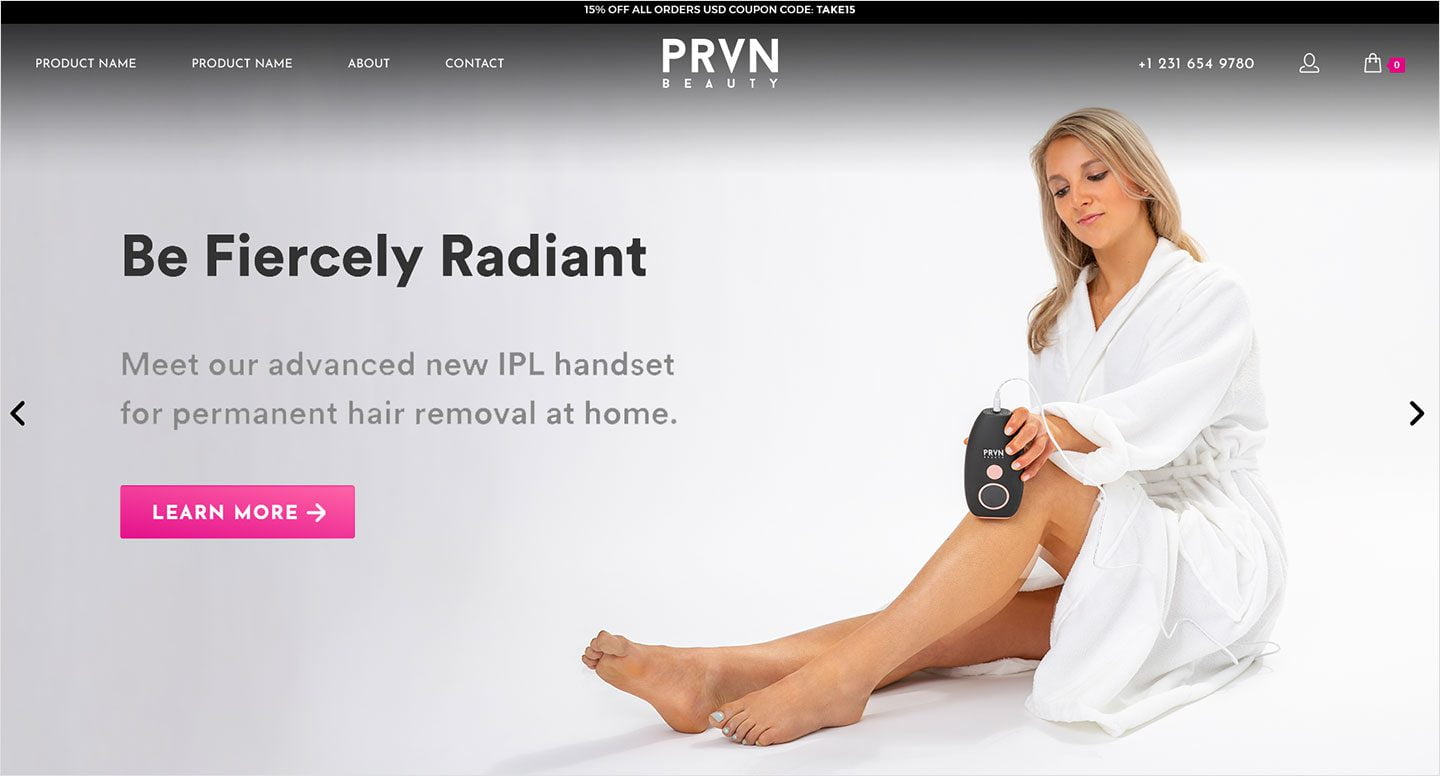 About PRVN Beauty
PRVN Beauty is a online store that specialises in selling permanent hair removal IPL (INTENSE PULSED LIGHT) handset. Client intended to provide the hair removal process easy, effective and comfort of your own home with PRVN Beauty, permanent hair removal.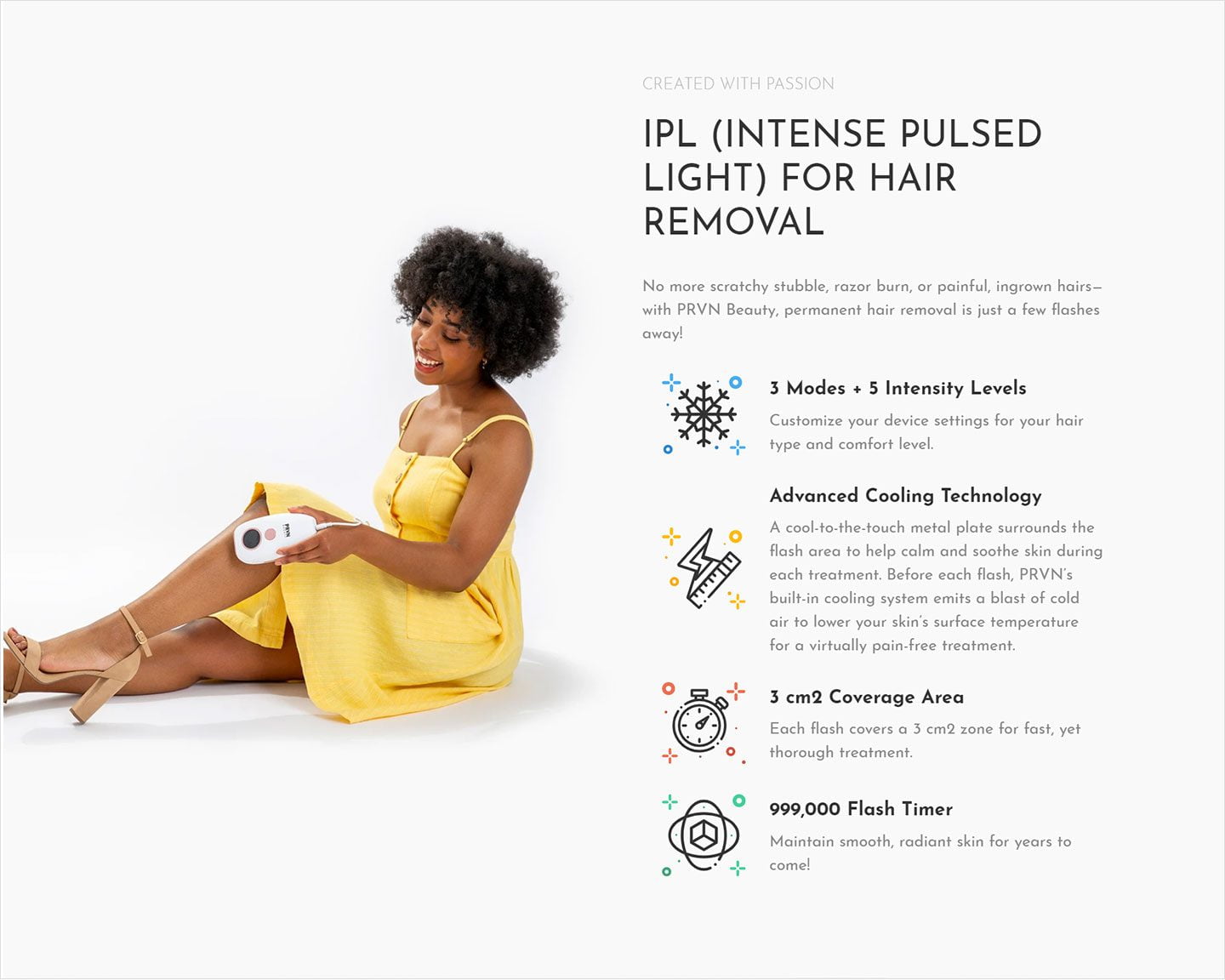 PRVN Beauty & DIT Partnership
PRVN Beauty team aims to sell hair removal IPL (INTENSE PULSED LIGHT) handset online using Custom development with Shopify. They wanted a store which looked informative and attractive as they were going to sell one product with enough information for customers.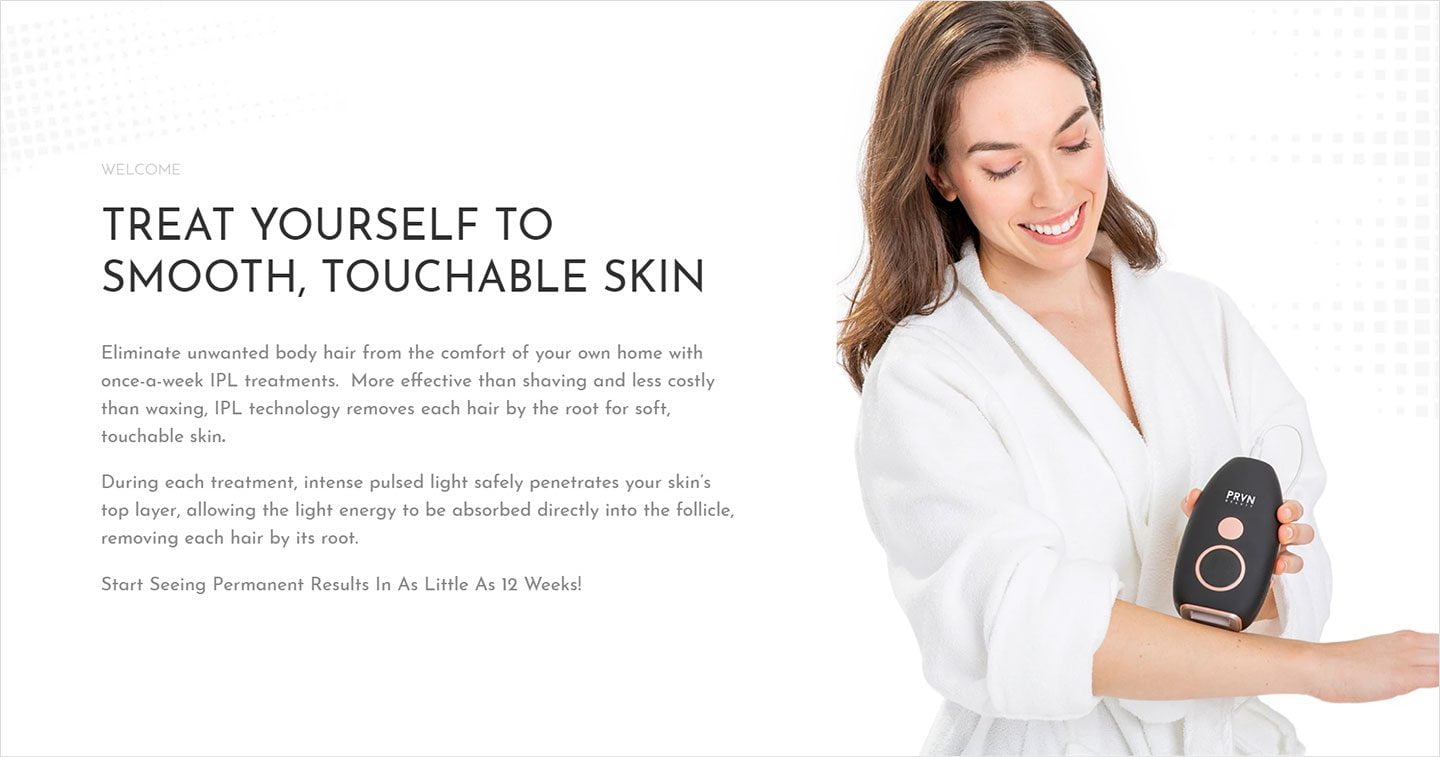 Dit Team Technical Approach
After conducting thorough analysis and based on client's need our team started to work on features;
Team has implemented features:
Custom development with Shopify
Created informative product page and uploaded images by adding dynamic section for each images / Text content
Features listing with Icon upload option
Color swatch functionality on product page.
Active colored , product image will appear
Tabs to showcase description
Unique content (text / image) upload option in customization
Team has completed the project on time, as per the needs of the client. Client not only appreciated us for developing an easy and informative store. We created an environment that balances the users' desires with the business's needs.