GORGEOUS GOWNS 4U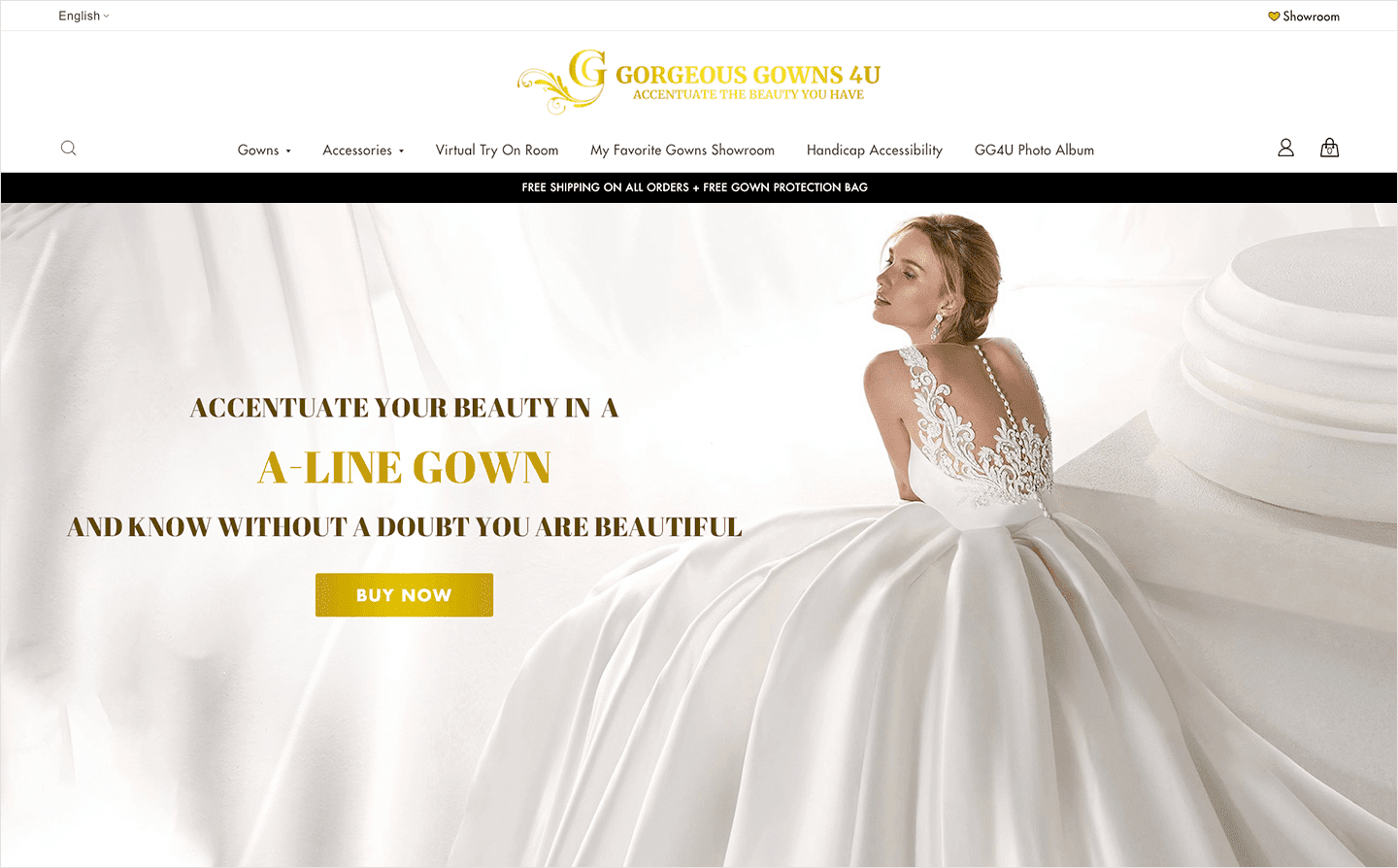 ABOUT THE GORGEOUS GOWNS 4U
Donna M. Williams is the CEO of Gorgeous Gowns 4U. Her journey to the launch of Gorgeous Gowns 4U is incredible. From the beginning, she was very passionate about designing gorgeous wedding dresses. Even while she worked full-time, she continued to sell women's clothing from her car in every city where she lived, which turned out to be another clue in realizing her true passion. Moving forward, she used to mark the calendar for upcoming dates and times of bridal events to see the fashion shows. Donna would travel on the weekend to venues in the state of Georgia, over to Alabama, up to Tennessee, North Carolina, South Carolina, and down to Miami, Florida. Finally, she found her passion and this led to planting the seed for Gorgeous Gowns 4U. Donna registered for the domain name Gorgeous Gowns 4U, formed an LLC, and hired a Shopify development company.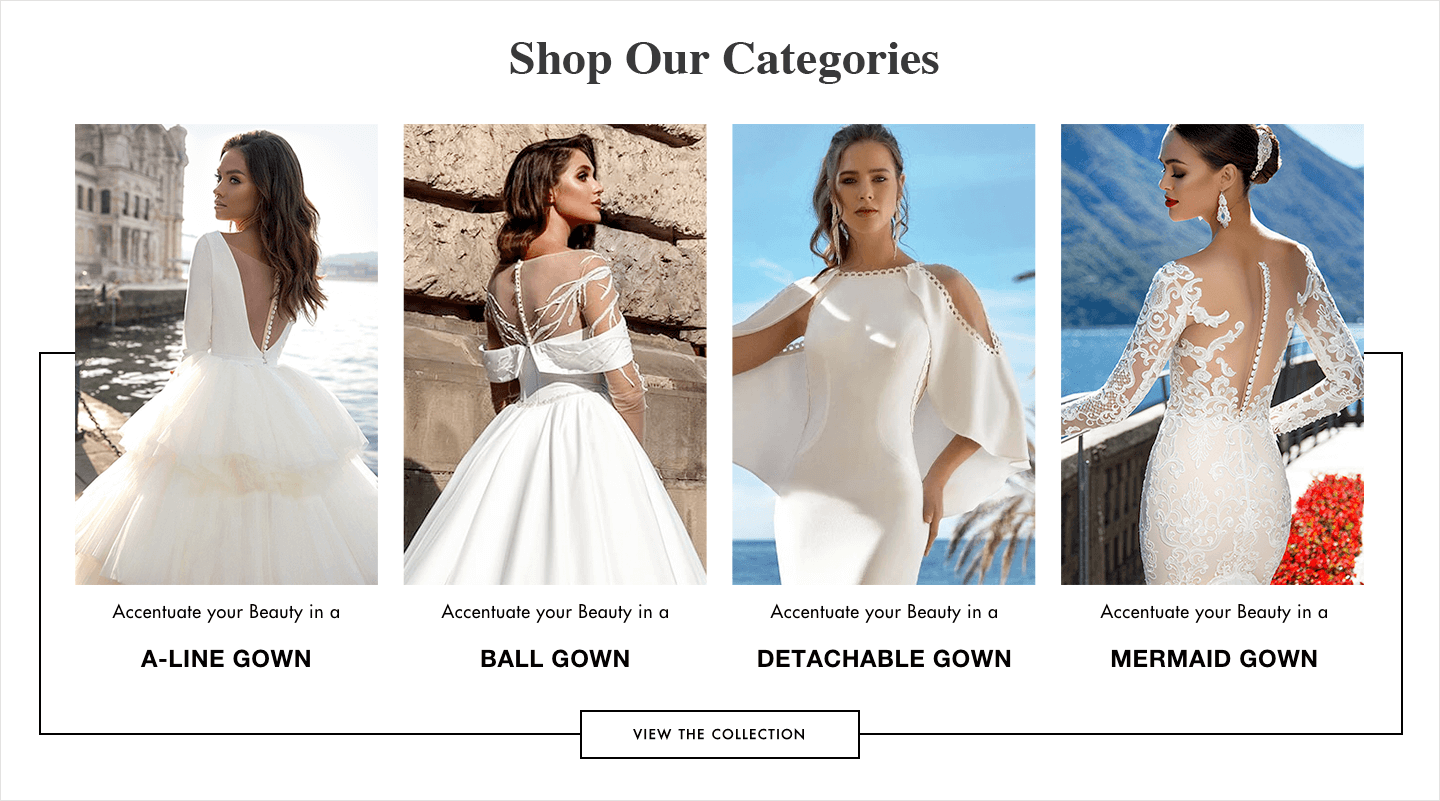 NEW CHALLENGES WITH DIT
Gorgeous Gowns 4U was missing significant features and was outdated with no latest SEO capabilities. The site speed was slow and was poor in its design and navigation due to the traditional Shopify framework. Poor display of products, broken images, and complex checkout process service resulted in a bad shopping experience leading to higher bounce rates. This had also led to a lower Google ranking. Because of all these reasons, sales dropped and e-store performance downgraded. To overcome all these challenges, Gorgeous Gowns 4U quoted Hire Shopify developer service as they wanted to add new services. Hence, they approached Shopify development company DIT INTERACTIVE for revamping, upgrading, and improving the performance of their eCommerce Shopify store.

THE SOLUTION
Shopify development agency DIT INTERACTIVE understood their major requirements such as virtual try on room and easy navigation for specially challenged (physically disabled) users for a unique shopping experience. Shopify development service team, analyzing the major challenges, started working on redesigning and upgrading the online gown store. Our expert Shopify development team initiated revamping the e-commerce store by building a virtual try on room according to their requirements. Implying the prominent Shopify features during development, our Shopify developers ensured that the e-store data is transferred successfully on the new framework for SEO purposes.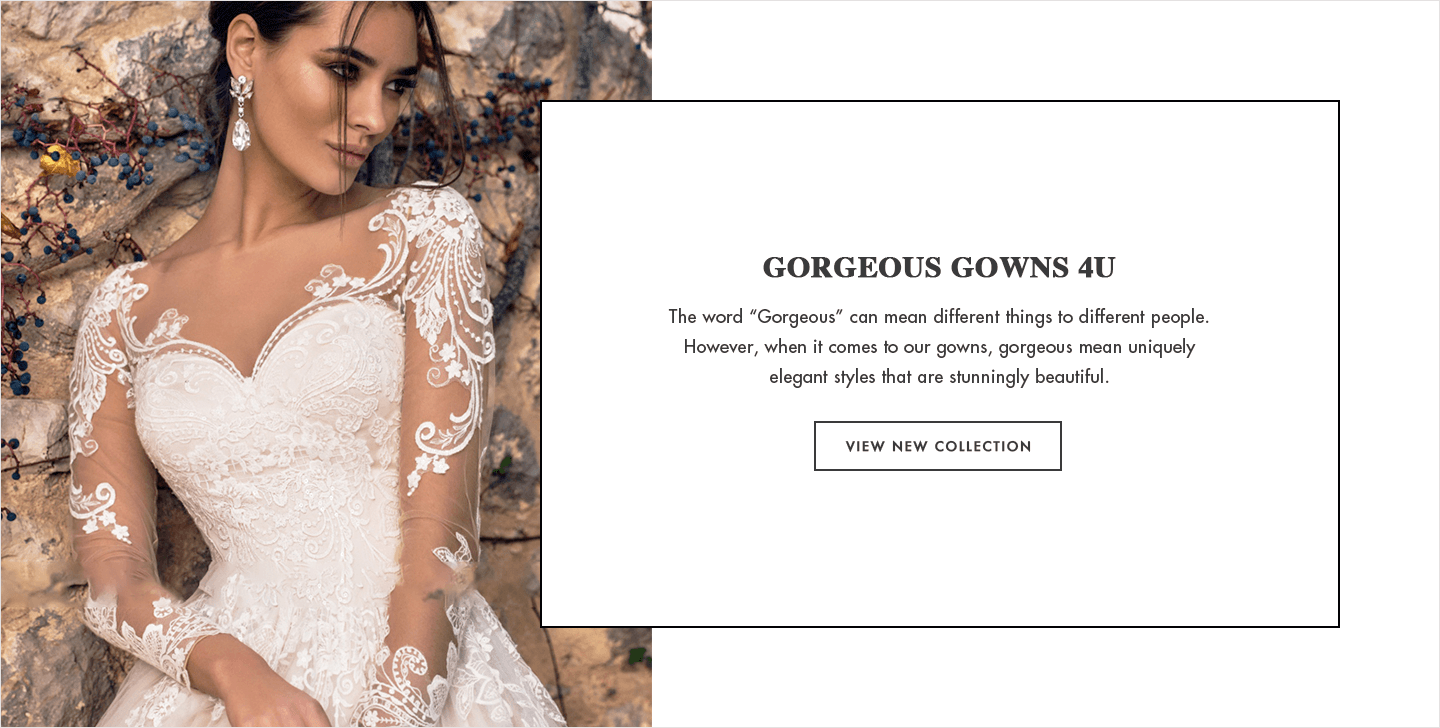 GG4U & DIT PARTNERSHIP
Our Hire Shopify Developer team revamped and updated Gorgeous Gowns 4U online Shopify store incorporating all the latest features along with enhancing the speed. Additionally, our Shopify development service integrated a virtual trial room, seamless navigation with handicap accessibility for specially-abled users, a personal showroom, multi-language, shop now-pay later, and a hassle-free checkout process giving shopping gowns for dream weddings a whole new experience. After successfully delivering Gorgeous Gowns 4U upgraded e-store, we at DIT INTERACTIVE – Shopify Development Company are NOW holding all its overall maintenance, design, development, and upgrading services. Gorgeous Gown with its new look, design, and feel is scaling ahead of its competitors. The new brand Shopify e-commerce site's speed and performance have not only improved Google ranking but the virtual try-on room and special facility feature incorporated have also helped to boost the sales.